European Championship of young professionals soon in Budapest
September 14th, 2018
HUNGEXPO Budapest is gearing up to its largest ever international hosted event. 26-28 September HUNGEXPO is hosting EuroSkills Budapest 2018, the European Championship of young professionals. Nearly 100,000 visitors are expected to attend Europe's most important professional competition.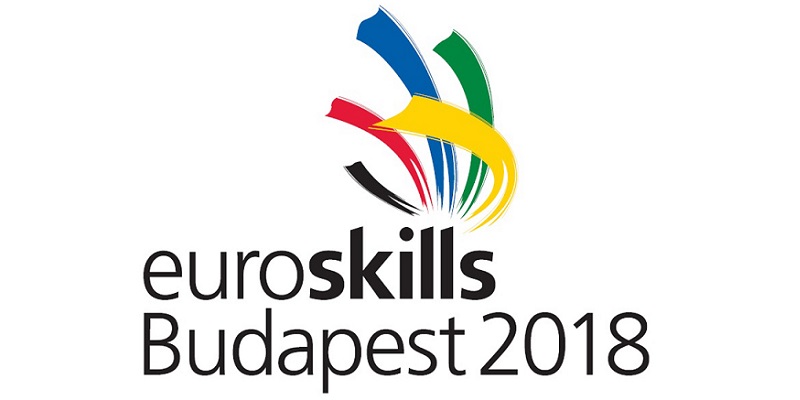 Held every two years in one of the WorldSkills Europe member states, EuroSkills is the regional version of WorldSkills contest, the 'Olympics of professions' a spectacular display of skills.
In Budapest, 600 competitors from 28 countries try their skills in 37 trades before 500 experts and jury members. The competitors compare their knowledge in six sectors: creative arts and fashion, information and communication technologies, manufacturing and engineering technologies, construction, transportation and logistics, and social and personal services.
The three-day event accompanied by exhibitions, conferences and other professional events is offering a unique opportunity for representatives of European industry, public organizations, and stakeholders to exchange international experiences and networking.
EurosSkills covers the whole area of HUNGEXPO: six halls and an event tent, altogether nearly 60,000 square meters covered space. The competitions are taking place in 4 halls on 40 thousand square meters, the conference and exhibition on 6000 square meters. There is a 2600 square meter restaurant tent where 1300 guests can be served at the same time. The 1400 official participants will be carried to Hungexpo with more than 30 coaches per day from nine hotels in the city.
"We are proud that Hungexpo will be the host and organizing partner of the upcoming EuroSkills event"- said Gábor Ganczer, CEO. "The bid to bring this event to Budapest was submitted together with the Hungarian Chamber of Commerce at WorldSkills International Organization in 2013. After four years of preliminary work, hundreds of people are still working to bring this great prestige event to a success. This will be the largest event of all our international hosted events, and we strive to bring it to a huge success" added Mr Ganczer.
The competition at HUNGEXPO is open to the public, after a pre-registration, the visit is free of charge. Learn more about the event: http://www.euroskills2018.com/.